The owner of My Advertising Works, Leslie Marques, has a unique blend of expertise in marketing, sales, advertising, and media.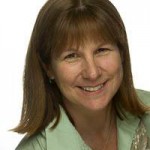 After completing her MBA with a focus on Marketing, and spending several years in marketing and sales, Ms. Marques brought her experience to a top TV station in the market. For 5 years she helped small business owners and ad agencies use traditional media to reach their goals.
Realizing that the strength of local television advertising was only part of the equation, Ms. Marques' next step was to take charge of all aspects of the client's advertising plan from conception to implementation. In 2009, Ms. Marques jumped to the agency side of the ad world and joined Advertising Works, LLC. The owner, Mike Potyra, became her mentor and Ms. Marques learned the ins and outs of running a small advertising agency along with other valuable life lessons. Like, Keep Smilin.' If you want to know the rest of the phrase, contact Leslie.
When Mike passed away in 2013, My Advertising Works was born with the mission set to help small businesses compete with their smaller budgets. Our philosophy is that we spend your money like it was our own, frugally. We understand that small businesses have limited budgets so they need to be strategic with their plan. Our team of professionals are here to help you bring your brand to the next level with consistent and effective advertising.